Dalia Bio Spirulina Powder 250g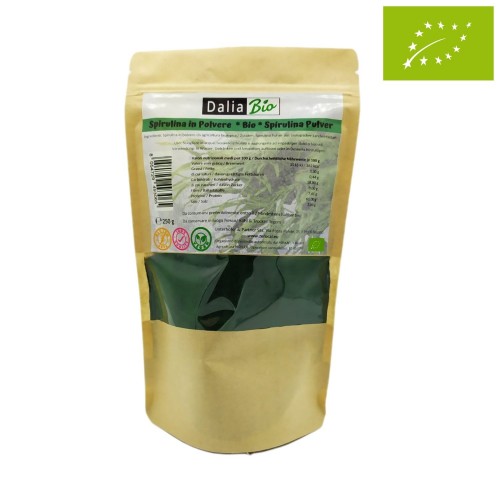 Essential fatty acids: Omega 3 and omega 6, which counteract cholesterol and triglyceride levels. Vitamin A, Vitamin D, Vitamin K and B vitamins. Mineral salts: iron, sodium, magnesium, manganese, calcium, iodine and potassium.

✓ Superfoods ✓ Organic ✓ High in proteins ✓ 100% Natural ✓ Source of vitamins ✓ Source of minerals ✓ Source of fiber

Ingredients: Spirulina Powder from organic farming.
Use: Dissolve in water, drinks, smoothies or yogurt.