Cocoa Powder 200g (7oz)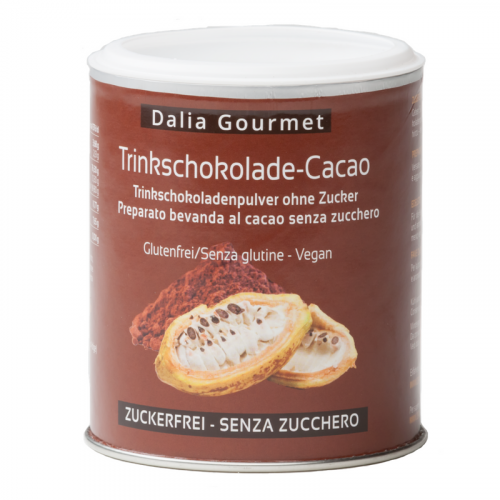 High-quality chocolate powder from South Tyrol, made by using only top-quality ingredients. The best Valrhona-cocoa beans and vanilla pods provide the incomparable aroma of this chocolate powder. Naturally sugar free!
✓ no added sugars ✓ lactose-free ✓ gluten-free ✓ Vegan ✓ no preservatives added
Ingredients: Sweetener (Erythritol), 26 % of cocoa, thickener (carob gum), Bourbon vanilla.
Calorific value per 100 g: 90 kcal/376 kJ





Average per 100 g
* No negative impact on glycemia, no countable net carbohydrates.