Dalia Bio Maca Powder 250g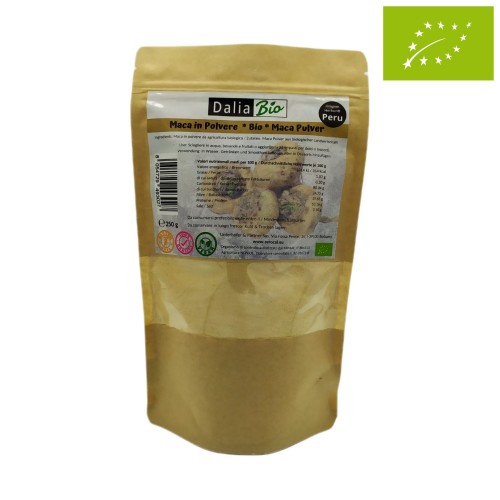 Maca root is rich in essential amino acids (10.2%), mineral salts (calcium, iron, selenium, iodine, potassium, copper and zinc), vitamins (vitamin E, vitamin A, vitamin C and B vitamins) , carbohydrates, fatty acids and fiber.
✓ Superfood ✓ Vegan ✓ Organic ✓ 100% Natural ✓ Source of vitamins ✓ Source of minerals ✓ Source of fiber

Ingredients: 100% Organic Maca Powder.
Use: Dissolve in water, drinks, smoothies or yogurt.