Dalia Bio Baobab Powder 250g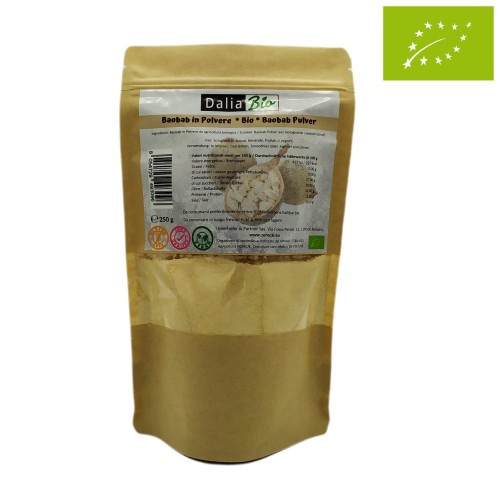 An excellent source for many vitamins and minerals such as Vitamin B1, B6 and C, iron, magnesium and calcium.
✓ Superfoods ✓ Organic ✓ 100% Natural ✓ Source of vitamins ✓ Source of minerals ✓ Source of fiber

Ingredients: Baobab Powder from organic farming.
Use: Dissolve in water, drinks, smoothies or yogurt.