Dalia Bio Barley Grass Powder 250g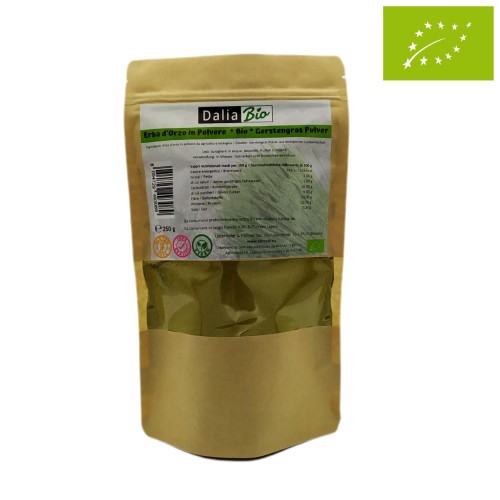 The properties of barley grass are amazing: in addition to the vital base represented by chlorophyll, it also contains double the calcium contained in milk, vitamin A, vitamin C, vitamins of group B (B1, B2, B6, B12), vitamin E, vitamin K, biotin, iron, magnesium, potassium, sodium, amino acids and many enzymes.
✓ Superfoods ✓ Organic ✓ 100% Natural ✓ Source of vitamins ✓ Source of minerals ✓ Source of fiber ✓ Source of proteins

Ingredients: Barley Grass Powder from organic farming.
Use: Dissolve in water, drinks, smoothies or yogurt.