Organic Sunflower Seeds 500 g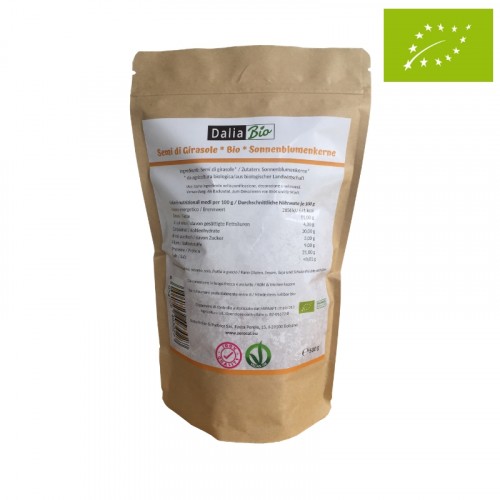 They are the fruits of the homonymous plant, thus rich in essential substances that are beneficial to our health, amongst which polyunsaturated fatty acids, vitamin E, vitamin B, iron, magnesium, zinc and selenium.
Ingredients: Sunflower seeds from organic agriculture.
Use: As an ingredient in bread making and for decorations.