Organic Chia Seeds 250 g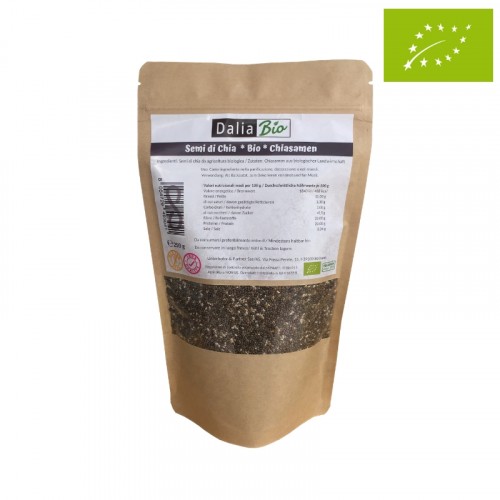 Chia seeds, of Central American origin, are very rich in vitamins, calcium, iron and fatty acids, such as Omega 3 and Omega 6. Rich in proteins, they contain all the essential amino acids.
Ingredients: Chia seeds from organic farming.
Use: Used as an ingredient in bread making, for decorations and in granola.