Wild Berries Fruit Spread 220g (7oz)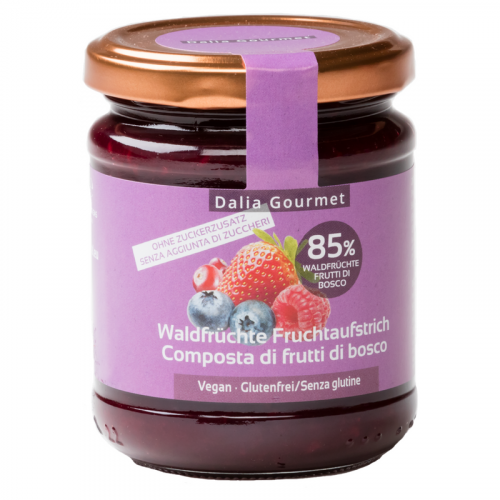 Fragrance of the forest: the delicate, from sweet to slightly spicy aroma of wild berries – an incomparable fruity mix, wonderfully genuine!
✓ no added sugars ✓ low-calorie ✓ gluten-free ✓ Vegan ✓ 85 % of wild berries ✓ no preservatives added
Ingredients: 85% of blackberries, cranberries, raspberries and strawberries (EU), sweeteners (erythritol, steviol glycosides).
Gelling agent: pectin
Energetic value per 100 g: 37 kcal/154 kJ





Average per 100 g
* No negative impact on glycemia, no countable net carbohydrates.