Strawberry Fruit Spread 220g (7oz)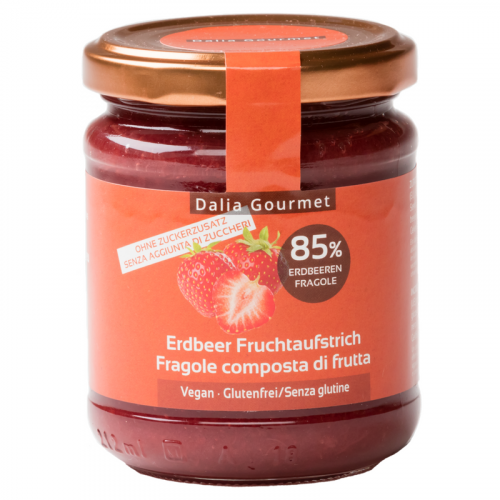 The pleasant sweetness and the delicate fruity aroma of sun ripened strawberries are evolving with full body: a feast for the refined palate!
✓ no added sugars ✓ low-calorie ✓ gluten-free ✓ Vegan ✓ 85 % of strawberries ✓ no preservatives added
Ingredients: 85% of strawberries (EU), sweeteners (erythritol, steviol glycosides), elderberry concentrate.
Gelling agent: pectin
Calorific value per 100 g: 33 kcal/138 kJ





Average per 100 g
* No negative impact on glycemia, no countable net carbohydrates.