Dalia Bio Xylitol 750g - Organic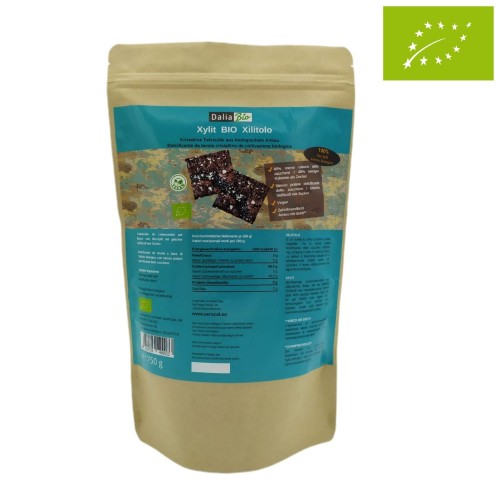 Xylitol is a plant-based sugar substitute. It has the same sweetening power as refined sugar, but contains 40% fewer calories. Xylitol is easily soluble and is also perfectly suitable for cooking. Our xylitol comes from organic farming.

✓ 100% Natural ✓ Keto ✓ no bitter taste ✓ tooth-friendly ✓ vegan ✓ suitable for diabetics ✓ perfectly suitable for baking and cooking
Ingredients: Xylitol*
* from controlled organic agriculture.






Average per 100 g
Glycemic index = 0
* No negative impact on glycemia, no countable net carbohydrates.